Thanksgiving weekend I voulenteered to help the WAMALTC put on the Lego train display at the B&O railroad museum. The've been doing it for around 8 years, and this year was the biggest ever. Setup took a week.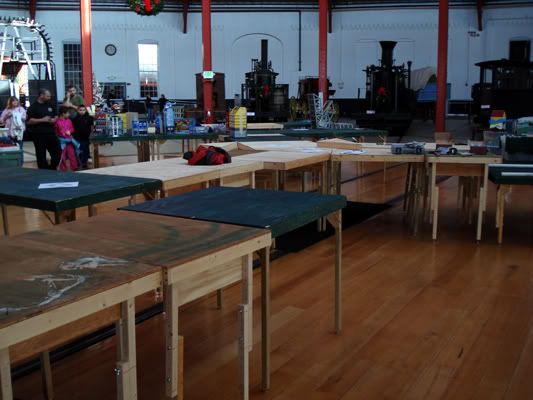 The web of tables start to form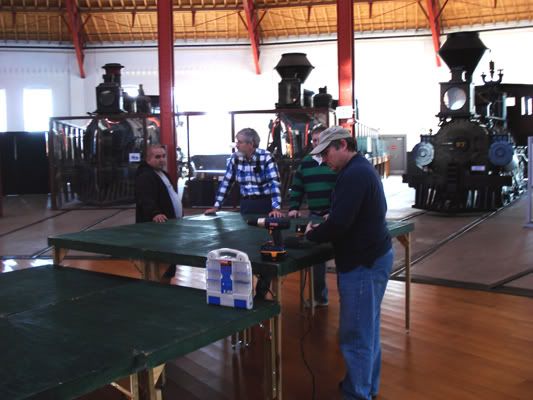 Debate on final layout of the tables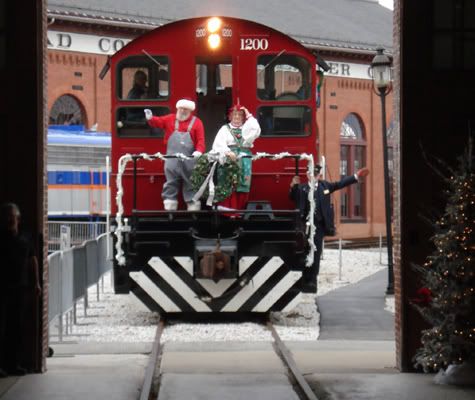 Friday kicks off with Santa arriving by train





The layout included Stoplights, streetlamps, a CVS, a KFC, and a McDonald;s





A shot from the from the corner of the Shopping district





Key's farm and Vegtable garden




A young girl points out the taller buildings on the display





The big C&O canal style drawbridge, it apparently requires constant tweaking




Command Central



The Shopping district, focusing on the really well done Macy's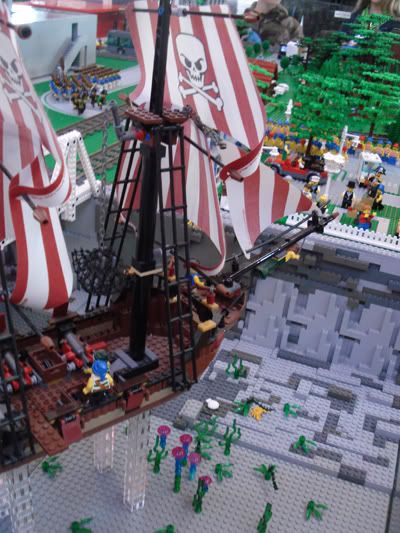 There were even pirates in the "water" section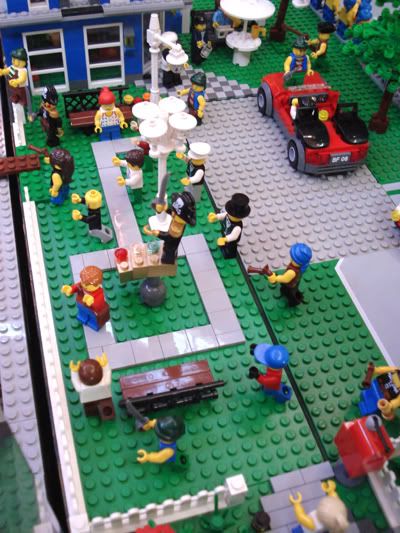 It's an invasion!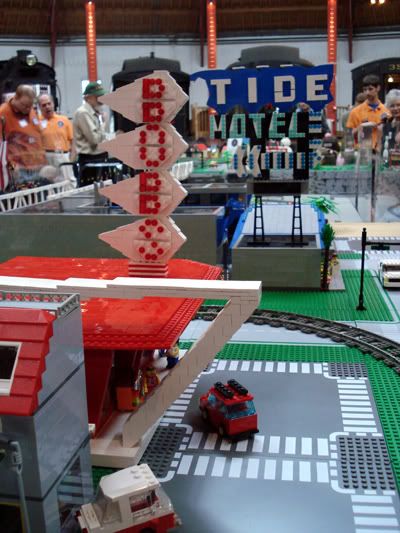 I brought "Bob's" a mid 50s Diner I built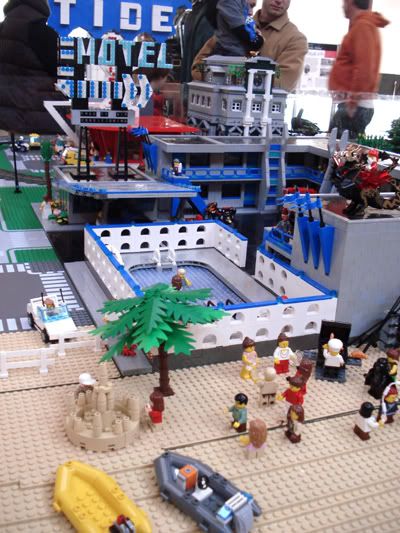 As well as the Tide Motel, which while difficult to place(It has the biggest footprint of any building on the layout) seems to be a welcome addition for their beach section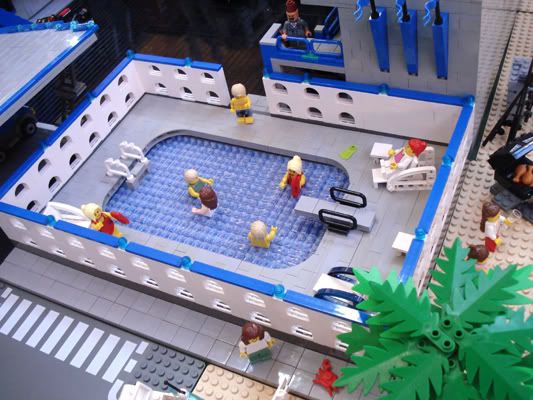 The pool was a hit, I hear a fair number of people remarking on it.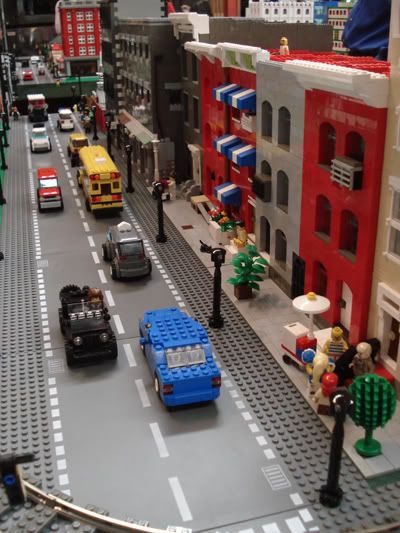 My East Baltimore rowhomes. More people noticed the crab feast in the backyard than I expected.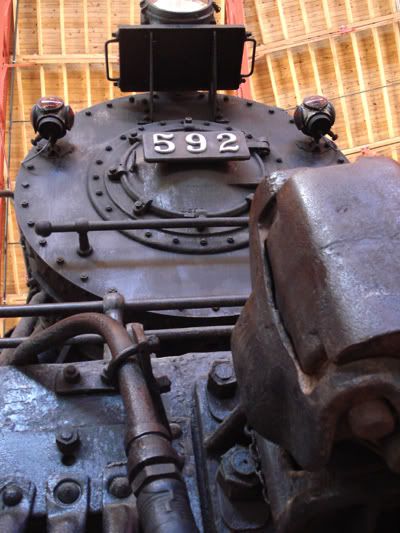 The Real Iron Giants stare on.





Its like being in a different time and place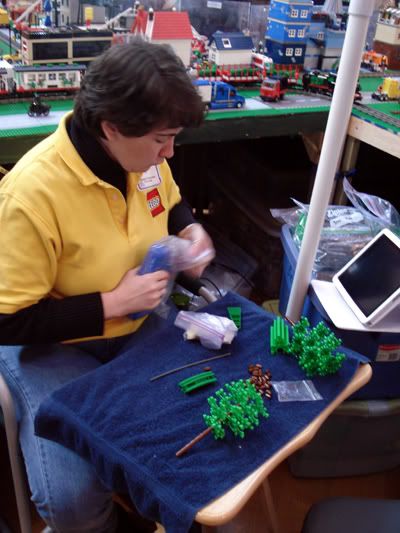 Key works on her trees to pass the time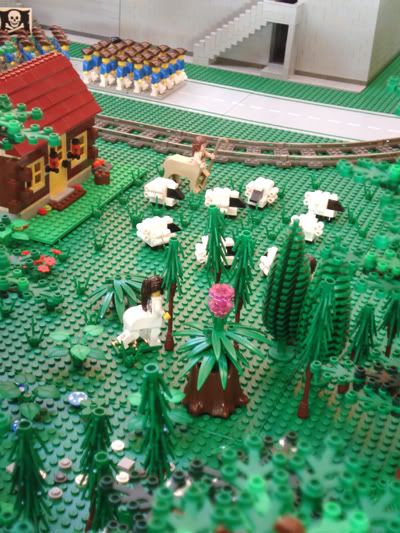 While my Centaur gently sheeps.





The Fire pumper stops to top off at the local pond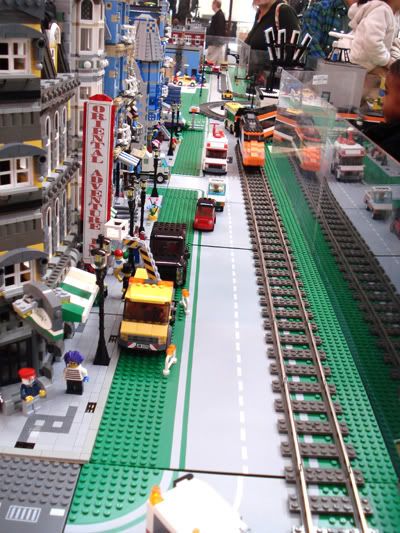 Down Richard's set of Cafe Corner Style buildings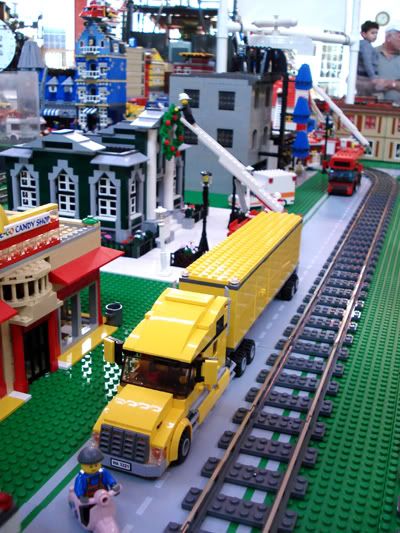 I like the ladder truck being used to put up the Wreath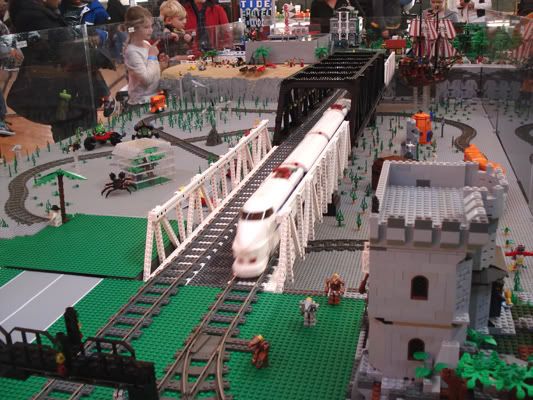 A Metroliner crosses the big bridge over the "water" section of the layout.





I also brought "Vincent Hills" a early-mid 60s shopping center I built.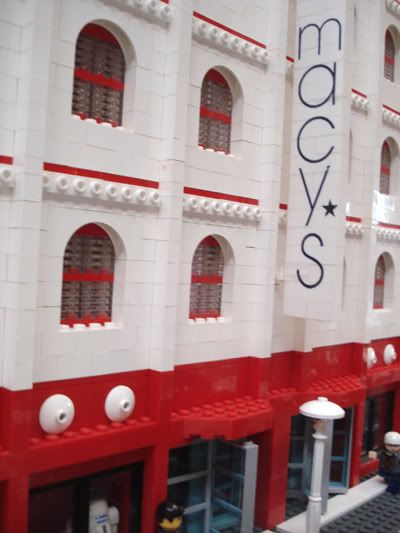 Close up of the amazing Macy's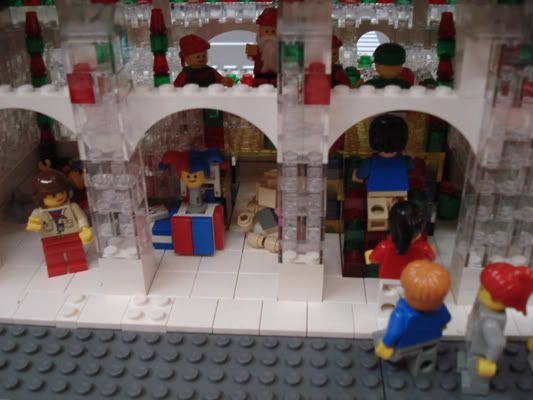 Complete with the Ice Palace for kids to see Santa





The Real Santa approves






And a small boy points out to the big man what he'd like for Christmas.